Updated on 1/19/18 at 1PM
Our prayers continue to go out to all who have been affected by the mudslides. Our parish community has been devastated by the lives lost, including some of our own parish family. We ask that you keep the family and friends of all the deceased and the still missing in your prayers.
Deceased

Jonathan Benitez - 10 years old
Kailly Benitez - 3 years old
Joseph Francis Bleckel - 87 years old
Martin Cabrera-Munoz - 48 years old
David Cantin - 49 years old
Morgan Corey - 25 years old
Sawyer Corey - 12 years old
Peter Fleurat - 73 years old
Josephine Gower - 69 years old
John McManigal - 61 years old
Alice Mitchell - 78 years old
James Mitchell - 89 years old
Caroline Montgomery - 22 years old
Mark Montgomery - 54 years old
Marilyn Ramos - 27 years old
Rebecca Riskin - 61 years old
Roy Rohter - 84 years old
Pinit Sutthithepa - 30 years old
Peerawat Sutthithepa - 6 years old
Richard Loring Taylor - 79 years old
Missing

John "Jack" Cantin - 17 years old
Faviola Benitez Calderon - 28 years old
Lydia Sutthithepa - 2 years old
We also pray for all those who have lost their homes. As we move forward in the healing process, know that our staff is here to offer assistance. Our priests, sisters, staff and parishioners are praying for our beloved Montecito community
Currently, the Parish office, Church and school are closed, however we can be reached by phone and email. Do not hesitate to call and leave us a message. We are checking our voice mail throughout each day. Or email us at — lseyer@mtcarmelsb.com. In addition, our website will be updated as changes occur.
***** Please see flyer below with our weekend Mass times and location. (To be held at the Old Mission.) Fr. Lawrence is still working on securing a site for daily Mass. Keep checking the website for updated information.
Our Lady of Mt. Carmel parishioners and friends are also invited to attend Mass this Sunday at 9am at St. Joseph's Church in Carpinteria. Archbishop Jose H. Gomez is celebrating the Mass. God bless you all!
***** Confirmation youth will gather in the Bonaventure Room at the Old Mission this Sunday at 11am. Please check your emails from Sarah for all the details.
The Lord is my shepherd; there is nothing I lack. In green pastures you let me graze; to safe waters you lead me; you restore my strength. You guide me along the right path for the sake of your name. Even when I walk through a dark valley, I fear no harm for you are at my side; your rod and staff give me courage. — Psalm 23
---
Mass Schedule
Weekdays: 7:45am
Saturday: 7:45am
Vigil Mass: 4:30pm
Sunday: 8:00, 10:00am, 12:00 noon
Holy Days
Vigil 5:30pm (day before)
& Holy Days: 7:45, 9:00am & 5:30pm
Confession Side Chapel
Saturday - 3:30 - 4:15pm.
Our Lady of Mount Carmel Catholic Church
1300 East Valley Road
Santa Barbara, CA 93108
For driving directions, click here for the map
(corner at Hot Springs Rd. & East Valley Rd.)
phone: (805) 969-6868
email: dellastrada1300@gmail.com
Donate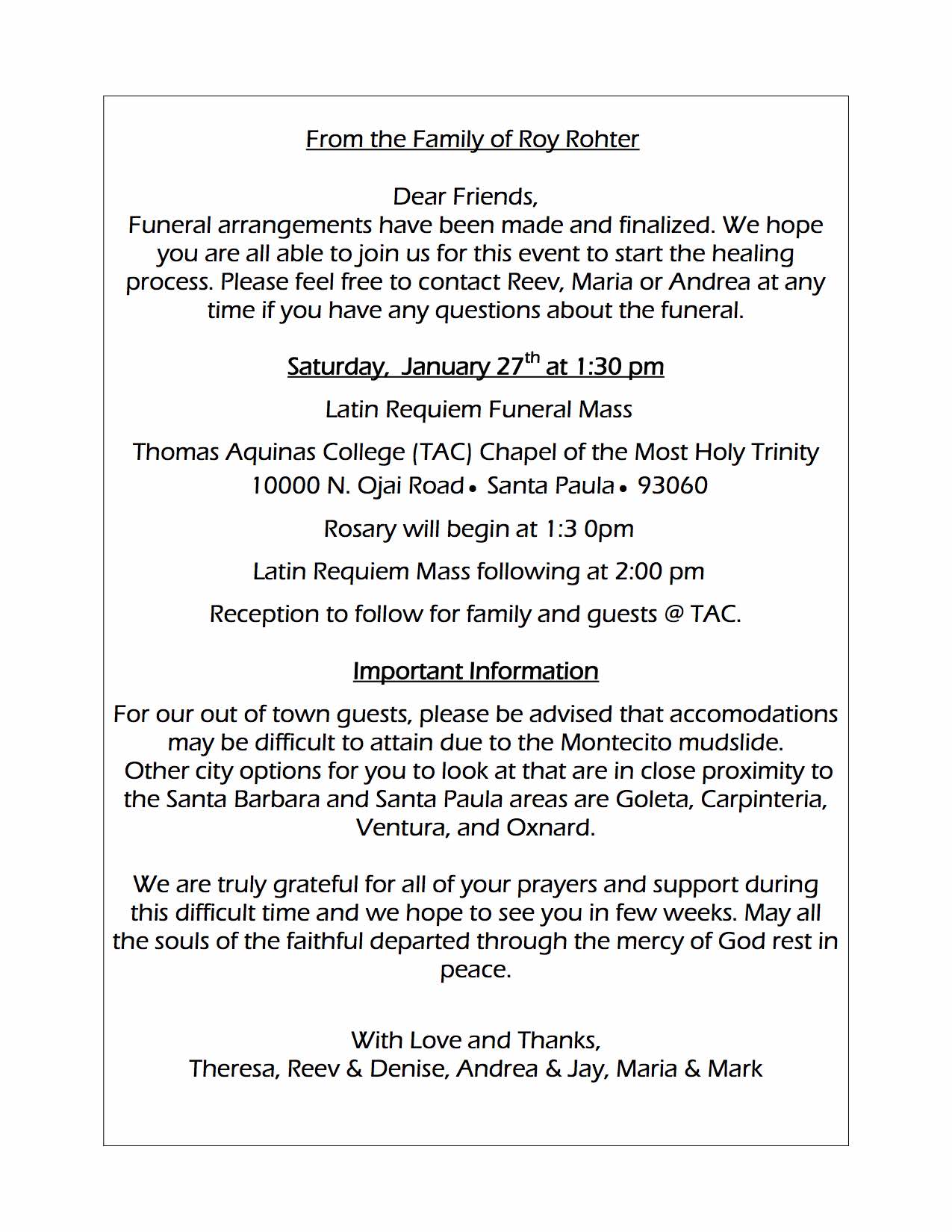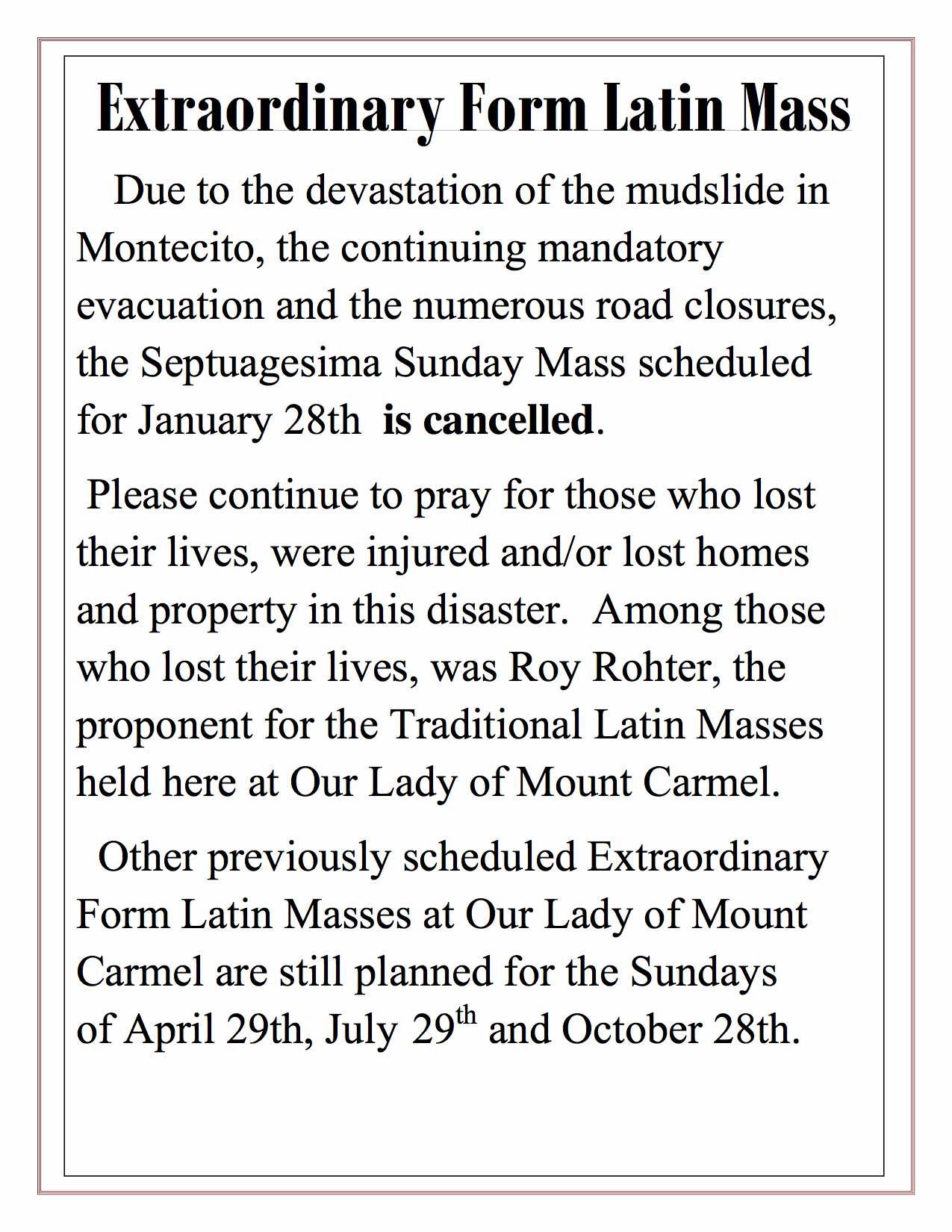 ---
Our Lady of Mount Carmel Church
May Our Lady of Mount Carmel be with you always. May she be the star that guides you and never disappears from your horizon. May she lead you now, throughout your life, and at its completion to a safe haven.
—Pope John Paul II