Youth Ministries and Confirmation Program
M&M's - Youth Group | Confirmation | Sanctus High School Leaders
---
M&M's - Middle School Youth Group
All students 6th through 8th grade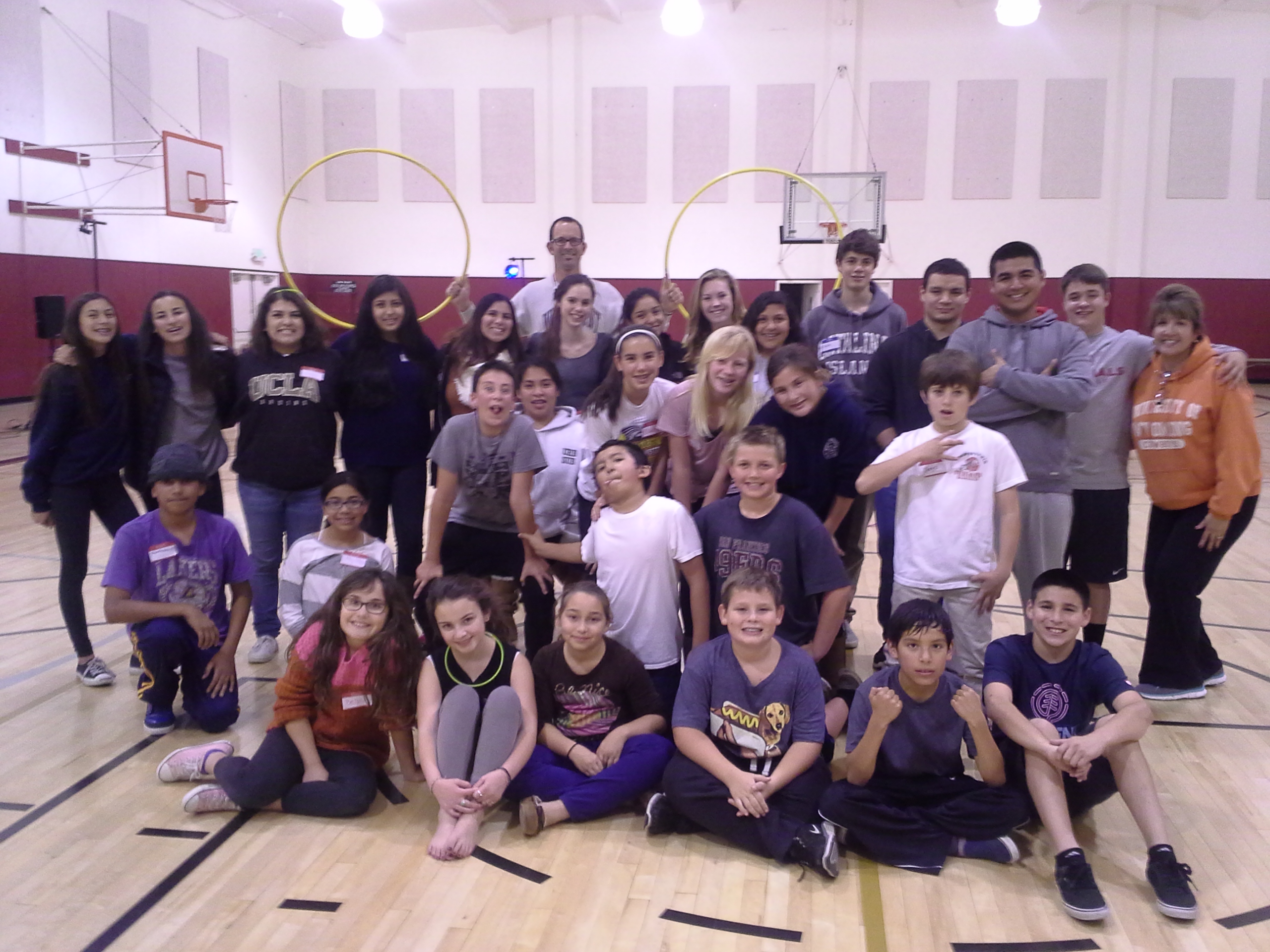 "M&M's"- This is our Parish Middle School Youth Group. The main focus of this group is to help students establish a growing relationship with Jesus Christ and and our Catholic community. This is done through fun, community building activities such as icebreakers, skits, group discussions, art, music and local trips including bowling, ice skating and trips to places like Sky High and Golf-n-Stuff. Meetings are usually held the first Wednesday of the month in the parish hall and then a weekend event is held off campus during the month. Please see our monthly newsletter for more information.
M&M Welcome Letter
Event Waiver
Events Summer Events
To be added to our mailing list-Please Call/Text/Email
Sarah Mack-Youth Minister at 805-969-6868 or 574-9941
Olmcsb93108@gmail.com
Required - Field Trip Permission form

_________________________________
El Camino - Confirmation
Grades 9 and 10
El Camino is our Parish HIgh School Confirmation Program. This is a two-year preparation process. Its many components include large and small group sessions, retreats, games, art, liturgical celebrations, parish service and three urban plunge service events in Seattle, Los Angeles and San Francisco.
An emphasis is placed on understanding the past, living the present and planning for the future as members of the Catholic Church.
Sessions are held twice a month from 11:00-12:30 a.m. following the 10:00 a.m. Sunday Mass.
*El Camino Confirmation forms are found on this webpage or you may call/visit the Rectory for a registration packet.
*Campus registration/Orientation will be held in the OLMC Parish Hall on September 13th 2015 11:00am-12:30 pm.
*Sessions will start September 13th and run through Spring 2016.
* The 2015 Confirmation Retreat will be held Sept. 26th at Toro Canyon Park. There will be a Family outdoor Mass at 3:00pm followed by a Family BBQ.
2015/2016 Confirmation Registration Forms
You may bring completed forms to the Rectory office Monday-Friday 9-Noon and 1:30 to 5:00pm. You may also scan and email completed forms to me at olmcsb93108@gmail.com.
To be added to our mailing list for registration and summer events, please contact -
Sarah Mack, Youth/Young Adult Minister and Confirmation Coordinator, phone: (805) 969-6868 & email: olmcsb93108@gmail.com
Sarah Mack-Youth/Young Adult Minister/Confirmation
Olmcsb93108@gmail.com 805.969.6868 or 805.574.9941
*Attendees may count this as a 'Make-up' for a missed regular sessionwill this presentation be available
Drop off and Pick up in front of the Westmont College, Murchison Gymnasium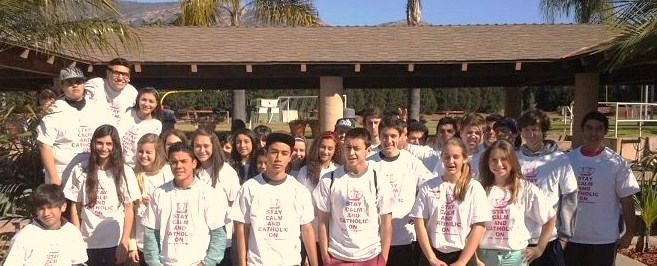 "Sanctus" High School Leadership Team
11th and 12th Graders
Sanctus is our High School Leadership Team. This group meets monthly for "study breaks" which include bowling nights, retreats and movie nights. Students are also given the chance to assist with Confirmation sessions; youth group events and take part in our Urban Plunge service retreats.
SANCTUS
"SEEK-SERVE-SOAR"
OLMC High School Leadership Group
2015-2016
June 18th-22nd -Seattle Urban Plunge
July 24th-26th Steubenville-San Diego
September-Peer Ministry Begins
October- San Francisco Urban Plunge
November 7th "Inspiration"-Magic Mountain
December 6th –Santa's Workshop
January 23rd- ONE/LA
February 26th-28th La Religious Ed Congress
March 18th-20th Los Angeles Urban Plunge
to print the Sanctus flyer, click here)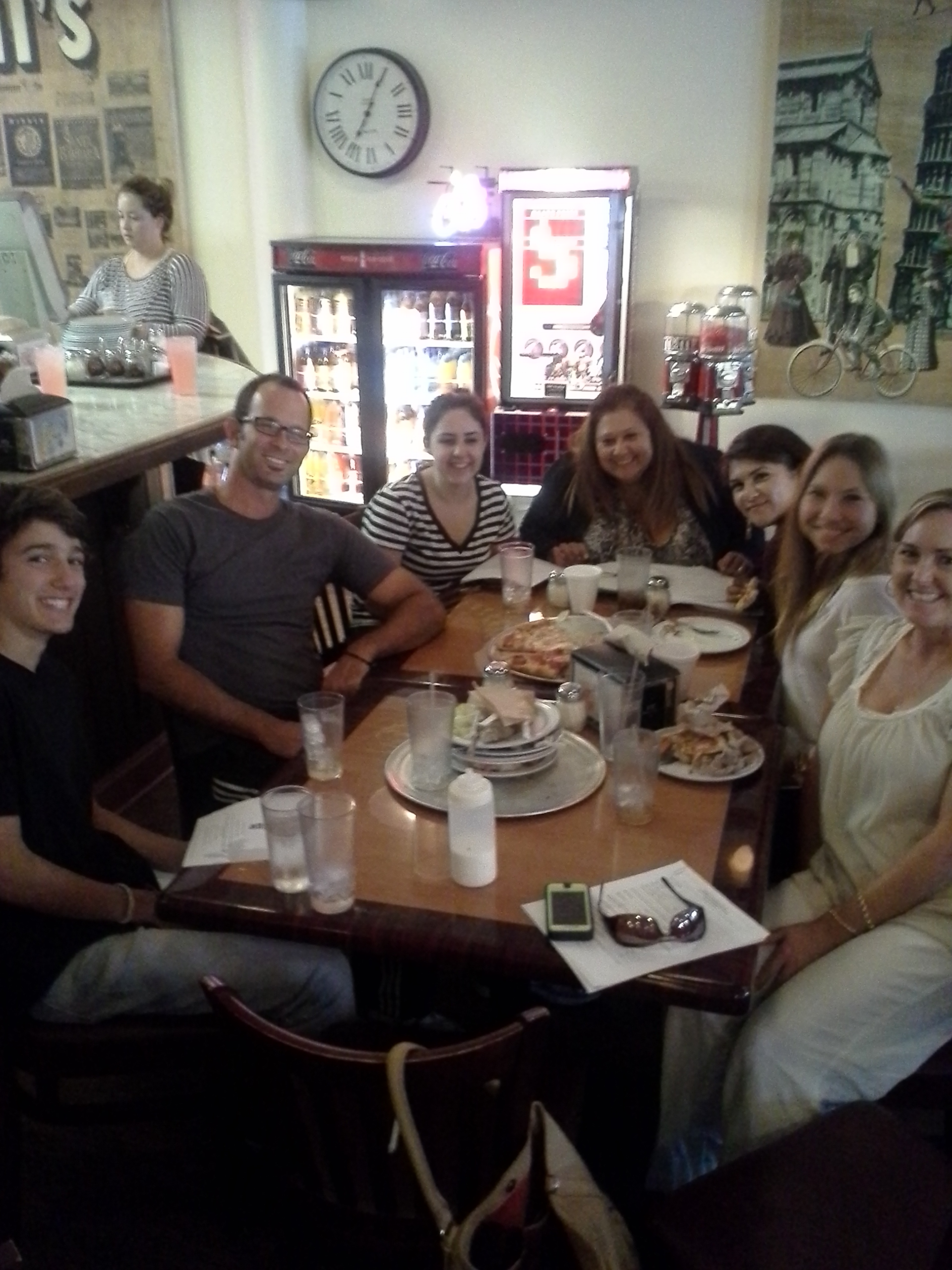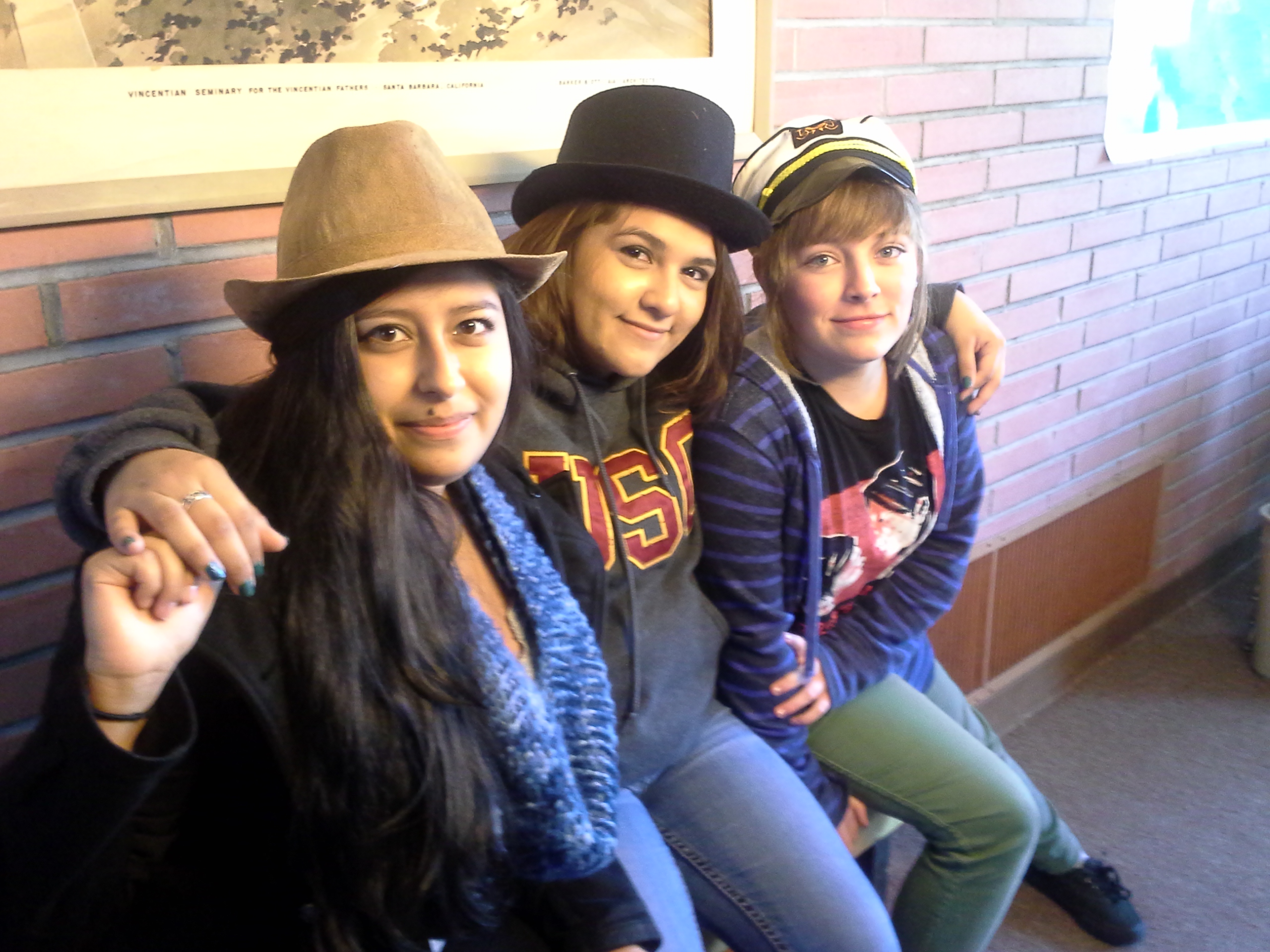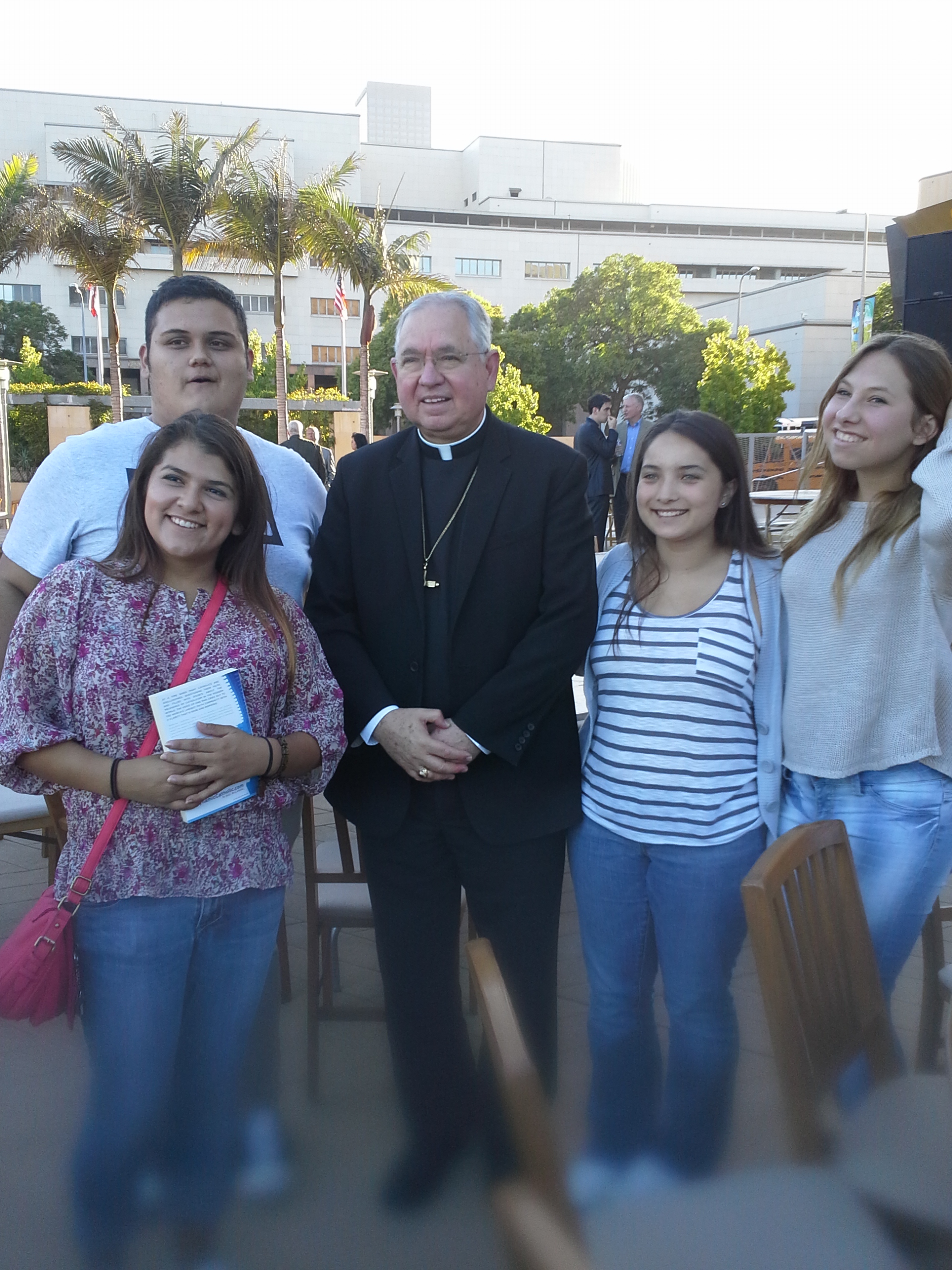 College Students
Internships available in Youth Ministry and Confirmation
Please contact Sarah Mack about these programs or to be added to our mailing list.

Youth Ministry on Facebook
Dear Parents and Families:
My name is Sarah Mack and I am the Youth Minister and Confirmation Coordinator at Our Lady of Mount Carmel Parish Church. I am married to Justin Mack and we have been blessed with two sons, Zachary and Elijah. My husband and I have been working in youth ministry for over seventeen years, in our hometown of Santa Barbara, and also in the Mojave Desert and Seattle, WA.
I graduated with a degree in Criminal Justice and in Global /Urban Ministry and have served on director's boards for international youth conferences and many regional retreats. I also speak to students at our local pubic and private schools on topics such as Marriage, Chastity and Self Esteem.
My goal at Our Lady of Mount Carmel Parish is to create a place where our youth can "Belong, Believe, and Become". Through a variety of programs, events and outreach, we seek to draw young people into responsible, lifelong participation in the work and mission the Roman Catholic Church.
If you have any questions or if your would like to join our mailing list, please feel free to contact me at the Office of Religious Education.
Blessings and Peace,
Sarah J. Mack
Youth Minister/Confirmation Coordinator
Office (805) 969-4868
Cell (805) 574-9941
email Olmcsb93108@gmail.com